Usetrace just entered the 18th batch of 500 Startups, leading accelerator in the world. The four-month program in San Francisco, U.S., sets young companies off to become game-changers – with help from top mentors, networks and visibility.
Making it to 500 Startups is hugely inspiring for our small team. From thousands of applicants, less than 5% are selected to join the program. Of those, just about 1/3rd come from outside the U.S. After Fifth Corner, Usetrace is the second Finnish startup to be chosen since the program's first round in 2010.
"Usetrace's goal is to speed up web development by eliminating testing work. We want web apps to get tested automatically without coding, maintenance or incomprehensible bug reports. 500 Startups is a perfect opportunity to spread the word and multiply our user base." Eero Heino, CEO and founder, Usetrace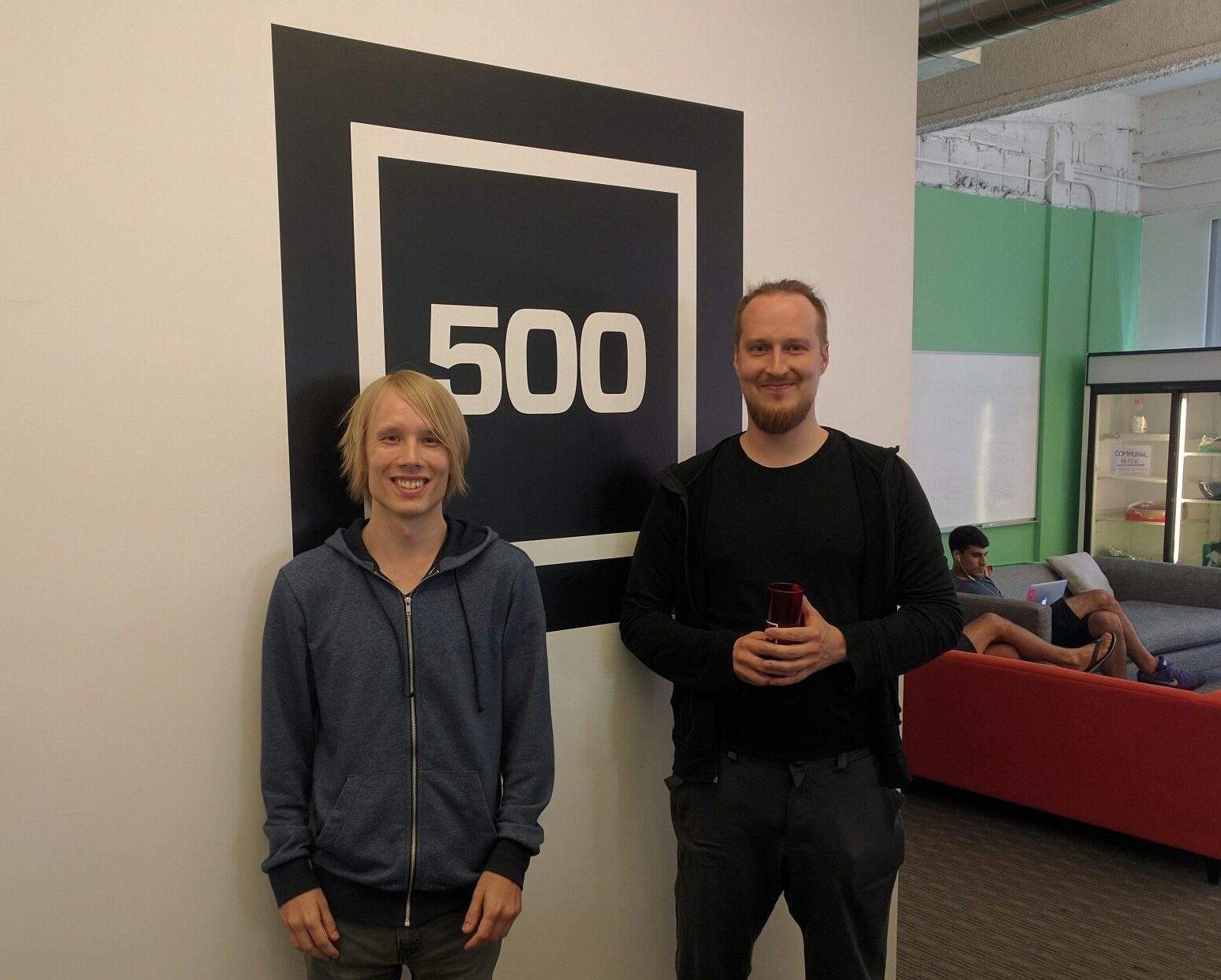 Arto Vuori, CTO (left) and Eero Heino, CEO at 500 Startups' office in San Francisco.
Why we chose 500 startups as the best partner for growth
The program equips us with great mentors right where we're investing: in online growth and digital marketing. We especially aim to sharpen our core messages, SEO and pricing model. Previously, 500 Startups has coached some of the coolest cloud startups, like Intercom and Twilio, that have become incredibly successful. Usetrace also got its first kick from Startup Sauna, an earlier accelerator in Finland. Next, it's time to make
a bold move into the U.S. market.
"From the four-month journey, we expect brutally honest feedback and huge amounts of learning. We're honored to work with extremely smart people to take Usetrace to new heights. On top of that, we're excited to discover the Bay Area – including the Pacific surfing waves!" Eero Heino, CEO and founder, Usetrace
We've now duly arrived in San Francisco despite a very tight schedule. Here, our team has found a fantastic place to stay with local residents – thanks to Facebook friends.
Make sure to join our U.S. adventure by following our journey on Facebook!
---
Usetrace is a web-based test automation solution that doesn't require coding or heavy maintenance. With Usetrace, a single customer has speeded up development 12-fold while saving 220,000€/year in testing costs (see the full story here).